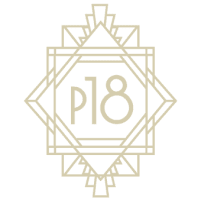 Platform 18 Guest Reservation Policy
RESERVATION POLICY
We highly recommend reservations but do accept walk-ins.
Walk-ins are subject to availability and wait times are only quoted to in-person guests.
21+ ONLY
Infants and accompanied minors are not permitted. All guests must provide Valid identification in accordance with Arizona state liquor law for entry. Paper IDs are not acceptable. Please review this list of acceptable IDs.Failure to show a valid ID will result in denied entry and loss of the pre-paid minimum.
ALL BOOKINGS ARE LIMITED TO 90-MINUTES
90-Minute Bookings are available up to 30 days in advance for parties up to 12 guests. Availability releases daily at noon.
We do not permit back-to-back bookings for the same concept (i.e. you can not make two reservations back-to-back on P18 or Grey Hen Rx).
90-minute reservations begin from the selected time of arrival, not from the actual arrival time. Unfortunately, late arrivals can not receive an extension of time. The seats of a party more than thirty minutes late will be released.
PRE-PAYMENT POLICY
To prevent no-shows and same-day cancellation, booking a reservation requires a pre-paid deposit and a non-refundable booking fee. Pre-payments are not holds, are charged immediately, and require no additional authorization or confirmation. All pre-paid reservations are subject to our cancellation policy.
PRE-PAYMENTS
The pre-paid deposit is $20 plus a $3 non-refundable booking fee per person.
The pre-payment deposit is a beverage minimum and equal to the median cocktail price. Pre-payments can not be used for retail or to-go liquor, merchandise, are not transferrable or usable in the future for credit. Any unused portion of the pre-paid minimum is non-refundable.
BOOKING & CANCELING RESERVATIONS
Our guest service team does not book or cancel reservations. To change the date or time of a reservation, please cancel your current reservation by clicking the cancel link in your email confirmation and then book a new reservation on the desired day and time.
MODIFYING THE GUEST COUNT
To modify your guest count, please contact our host team during operating hours via text or phone call at (602) 739-1388 during business hours.
CANCELLATION POLICY
You can cancel your reservation for a refund of your pre-paid beverage minimum minus the non-refundable booking fee up to 8 hours in advance of your reservation time. Cancellations within 8 hours of your reservation time, same-day reservation date, and time changes, and no-shows are 100% non-refundable.
TYPES OF SEATING
Our reservation system is designed to automatically assign a seat based on availability and your party size. We have eliminated the ability for guests to select their seat in order to provide a better guest service experience and seat our guests on-time for their reservation. If you have a specific seating request, please let us know.
WHEELCHAIR ACCESSIBLE SEATING
We have one booth inside P18 that can accommodate wheelchair access. This booth can comfortably seat 2 guests. Please notify our team via text at (602) 739-1388 or via email through your confirmation email if you require a handicap accessible table.
FOOD
We do not offer any food. We encourage all guests to visit one of the amazing neighboring restaurants before or after your visit (check out our IG Guides). Non-alcoholic cocktail options are always available.
HEALTH & WELLNESS
During our 2020 closure, we installed UV Filtration Systems in our HVAC, which kills 99.9% of pathogens circulating through our air system.
AUTOMATIC GRATUITY – Parties of 6 guests or more will be subject to a 22% automatic gratuity on their final bill.
4% STAFF BENEFIT
We include a 4% Staff Benefit Charge to all final bills. This has been added so we can offer the best possible wages and benefits to our team. If you would like it removed from your check, please request it, we're happy to oblige.
BY CONTINUING TO BOOK YOUR RESERVATION BELOW, YOU ACKNOWLEDGE AND AGREE TO THE ABOVE POLICIES.